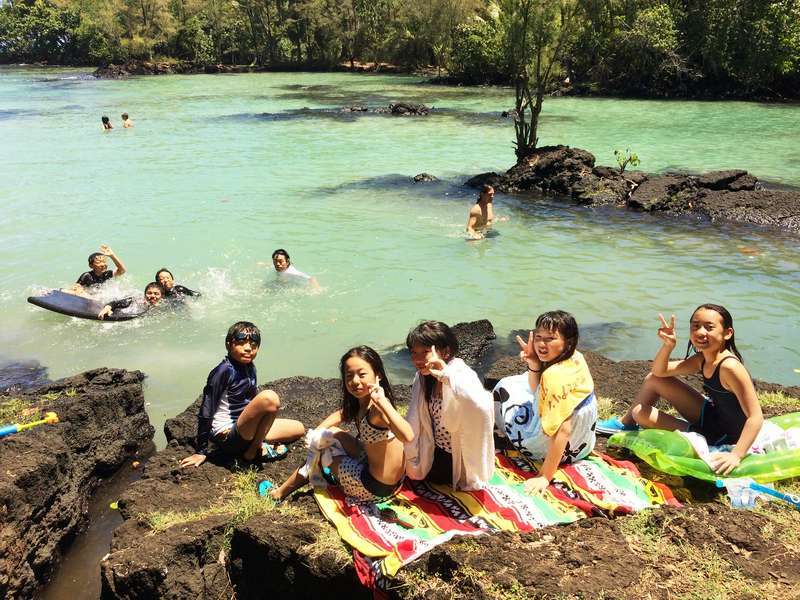 Our Purpose
On March 11, 2011, the Tohoku area of Japan was devastated by massive earthquakes and tsunami. This damage remains even though five years have elapsed. The people of Fukushima continue to reconstruct the affected areas.
.
As of August 31, 2016, over 40,000 people have evacuated to outside Fukushima prefecture, and nearly 47,000 people still remain to live in temporary housings and municipal housings in Fukushima prefecture. Since the meltdowns at the Fukushima Daiichi Nuclear Power Plant which was triggered by the earthquakes, the children are living with extreme stress under the fear of radioactivity, and they are restricted to spend time outdoors.
In 2013, we, Higashi Hongwanji Hawaii District, decided to implement a one-week respite program to provide the opportunity for these children to play in the beautiful Hawaiian environment and boost their immunity with fresh local foods and various outdoors activities.
Project Committee Members
Hawaii District Chairperson: Bishop Kenjun Kawawata (the Hawaii Betsuin)
Project Committee Chairperson: Rev. Noriaki Fujimori (Palolo and Waimea Higashi)
Vice-Chairperson: Rev. Hiroko Maeda (Kaneohe Higashi)
Secretary: Faye Shigemura (the Hawaii Betsuin)
Treasurer: Rev. Hidesato Kita (the Hawaii District Office)
Members: Walter Herring (Kaneohe Higashi), David Kohara (Hilo Higashi), Coleen Kasamoto (Hilo Higashi), Daniel Chapp (Waimea Higashi), Jean Chapp (Waimea Higashi), Toshimasa Arai (Palolo), CharlAnn Nakamoto (Kaneohe Higashi)
< As of September, 2016 >
*If you have any questions or concerns, please email to This email address is being protected from spambots. You need JavaScript enabled to view it.. Thank you very much.